Are you willing to STEP UP and help us "Step Into Our Future" with a donation?
Stepping Stones Early Learning Center (SSELC) was built in 2005, the result of the vision and passion of community leaders that STEPPED UP to fill an unexpected and significant childcare need. When the U.S. Department of Veteran Affairs announced the closure of the Knoxville VA Campus, including the existing VA Child Care Center, a capital campaign was launched with the goal of fully funding the SSELC build. Challenged by the economic uncertainty that came with the VA closure, best fundraising efforts fell short of the $2.2M goal. The unfunded portion of $1.1M was borrowed, and $600K of this debt remains today.
Every dollar spent on principal and interest payments is a dollar that cannot be spent on staff wages. The median staff wage at SSELC is $12.00, without benefits. We must STEP UP and do better to ensure we can keep and attract quality staff, for today and in preparation for Knoxville's expected growth.
With your help, our goal is to raise $600K. Any additional funds raised will be invested in the Center and the future of our littlest community members.
If you have any questions, our board is willing to meet or present to you or your organization. Call SSELC at (641) 828-7837 or email the board at boardsselc@gmail.com.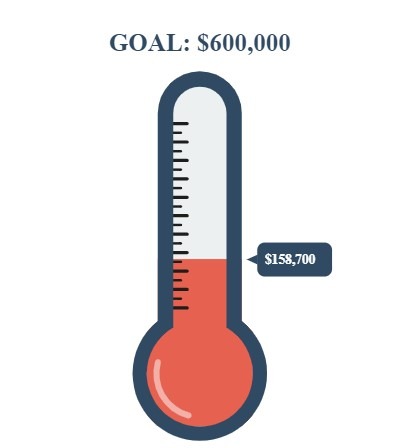 All donation amounts, no matter how small, make a BIG difference!
Donor Recognition Opportunities
Get more details on donor recognition opportunities
Did You Know?
WE ARE CRITICAL INFRASTRUCTURE
Licensed child care centers in Iowa operate almost exclusively from parent tuition. Supplemental funding received, if any, comes from donors like you.
Child care workers in Iowa have the 3rd lowest average starting wage, behind only locker room attendants and lifeguards*.
Child care centers are highly regulated, with child-to-teacher ratios ranging from 4-to-1 for infants to 15-to-1 for school-aged afterschool and summer programs.
Child care is reported as a Top 3 reason for employee turnover*.
Iowa has lost 56% of its childcare business over the past ten years. The total number of childcare programs accepting child care assistance is down by 60% in the past ten years *.
Marion County Child Care Study (2019)** results show that parents prefer regulated child care settings, such as licensed child care centers.
Tuition has increased 18% since the Fall of 2021. For example, the annual tuition impact on a family with full-time care for two children and before/after/summer care for one school-aged child is $26,355, which is 50% of Knoxville's median household income. Child care is considered affordable by the U.S. Department of Health and Human Services if it costs no more than 7% of a family's income.
Child care is important to our local businesses for the following reasons: recruitment, productivity, retention, and strengthening the community & future workforce*.
Business and Economic leaders can help in the following ways: being informed, joining forces with advocates in our community, understanding the issues and connecting with state and local legislators, and raising the visibility of the benefits of quality early education.
SSELC summary financial information is available here: Earnings Summary
*Iowa Women's Foundation
**Marion County Child Care Study (2019)
Stepping Stones Early Learning Center (SSELC Tax EIN 71-0929147) is exempt from income tax under section 501(c)(3) of the Internal Revenue Code. Donors may be eligible to deduct contributions to SSELC as provided in section 170 of the Internal Revenue Code.
With SSELC Board approval, non-cash donations, such as donations of appreciated stock, may be accepted. Please consult with your tax advisor.
How to Donate
Venmo – @knoxvillesteppingstones
Mail a Check – 300 Panther Dr., Knoxville, IA 50138
Online donation via Credit Card or ACH using form below
For Donation Recognition options, please contact us.